Welcome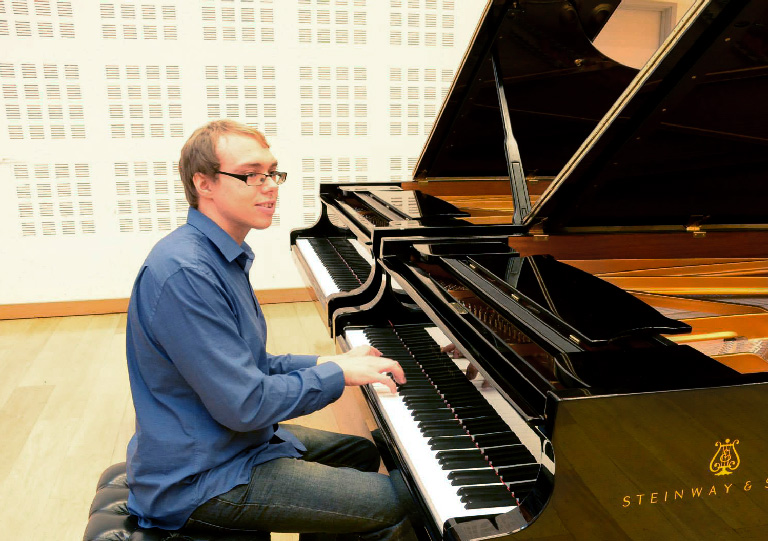 I am a mobile piano teacher servicing Burntwood, Rugeley, Cannock, Walsall, Brownhills, Aldridge, Sutton Coldfield, Lichfield and surrounding areas.
If you're looking to learn in the comfort of your own home, you have come to the right place. Open to all styles of playing and all ages, I can help give you or your child the tools to unlock the inner musician.
Whether playing towards exams or just for pleasure, each lesson is individually tailored to work towards your goals.
For more information, take a look at the tabs. Thank you and I look forward to meeting you.
Piano tuition in the West Midlands
Piano lessons for adults and children, beginner or advanced
Music theory lessons
Member of the European Piano Teachers Association
Fully DBS checked
About Luke
Arriving at the piano from a keyboard background in high school, his unique playing style fuses classical (in the broad sense) with a modern contemporary sound.
Luke made his presence known on the online sound sharing website SoundCloud, regularly uploading improvisations and his own compositions under the name "Freemondo".
Joining The Piano Cloud community on Facebook in early 2012 he helped support the group with moderation, taking part in challenges and yearly meet ups. More recently the UK Facebook group Piano Network UK has seen him perform at their first meet up in London in November 2015.
In the winter of 2013 Luke achieved ABRSM Grade 8 Piano and continues to study towards a DipABRSM qualification.
Since August 2013 Luke has also been an active member of BABS (British Association of Barbershop Singers) and participates regularly in performances, singing the baritone part in the West Midlands based Anvil Chorus. His other roles within the club include assistant section leader, proof reading new songs, and couriering quartets/choruses at the annual LABBS (Ladies Association of British Barbershop Singers) convention. Luke's piano and barbershop ventures have crossed paths at events within the barbershop community, taking opportunities to perform his solo piano repertoire and even accompanying a comedy sketch in the chorus.
Recent demand for lessons have opened up the world of teaching for Luke and he is keen to share his expertise and knowledge on a one-to-one basis teaching piano.
Fees And Further Information
Owning an acoustic piano, digital piano or electronic keyboard is essential for practice between lessons (please be aware that electronic keyboards are only suitable for beginners).
I am available to teach evenings (from 7pm) and weekends (10am-6pm). Tuesday is my day off.
One hour lessons are £25 including transport (payable at the end of the lesson) - concessions may be given if close to or in the Burntwood area.
Half an hour lessons, recommended for young pupils, are £16 including transport (payable at the end of the lesson)
A high-quality digital piano can be brought along for an additional £5.
Contact
Or use the contact form below and I'll get in touch as soon as I can: